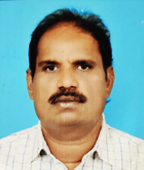 ---
The progress of any nation is very much dependent upon the availability of adequately trained manpower, both qualitatively & quantitatively. The educational institute plays the crucial role to provide the adequate manpower for the building of a nation. In addition to the adequate manpower the development of a country depends on the availability of health care facilities to its citizens. One of the top priorities of any nation is to develop advanced health care facilities and make them available to its people.

Thus, the medical education is unique in the sense of meeting the nation's requirements. Keeping this fact in mind the mission of SMIMER is to impart a level of education among its students requisite with the concept of producing doctors who are competent enough to meet the health care needs of the society and country as a whole. SMIMER, while simultaneously meeting the health care needs of the citizens living in the Surat city and the adjoining areas it is also fulfilling its second objective to provide educational opportunities to the students of Surat as well as the other parts of country. In order to full-fill both of these objectives, SMIMER is equipped with the state of the art technology and an experienced team of medical health professionals. Our endeavour is to make this college one of the premier institutes in the country and we will leave no stone unturned to match our parent organization i.e. Surat Municipal Corporation, which is known for establishing higher standards in providing civic amenities to the people residing in the corporation area.
---
Vision
To develop a centre of excellence. This would provide state of the art health care facilities to the people seeking medical services.
To excel in medical teaching and training and research activities.
To produce competent doctors to meet the health care needs of our citizens and to improve the health profile of our citizens.
Mission
The mission of SMIMER is to promote the health of the citizens of Surat city and provide quality medical education. We will full-fill our mission by emphasizing rigorous fundamentals while simulating innovation as we educate in a learning environments. Physicians, scientists and public health professionals would be stimulated to become leaders in their respective fields, contribute to the advancements of the medical sciences including both basic as well as applied medical sciences through discovery, research, scholarship and communication.